Neurofeedback
Stone Creek Psychotherapy & Wellness Center is an established mental health practice located in the Katy/West Houston area. Beginning in 2007, we have used the highly sought after technology, neurofeedback, with our clients. Neuro-training at Stone Creek is guided by the idea that staying calm under pressure is not an innate talent that one either does or does not have, but a skill that can be learned like any other.
Neurofeedback is biofeedback for the brain.  Biofeedback is rooted in the idea that:
If we're given information about our physical processes, we can CHANGE our physical processes.
Our bodies are conducting countless functions throughout the day that we're largely unaware of.  Biofeedback uses a variety of different equipment to measure these processes and feed back this information to the person.  In neurofeedback, we target processes in the brain.  While the neurotherapist has many decisions to make, for clients, the process is simple.  
While sitting in a comfortable chair, 3-5 tiny sensors (the size of a pencil eraser) are placed on your scalp over specific areas of the brain.
We design a session plan based on your treatment goals.
Specially designed software provides feedback as you produce the desired brain activity that supports the goals we set.
Over time, we adjust the session plan to move you further along in meeting your goals.
In neurofeedback, we measure EEG brainwave activity.  Different brainwave frequencies are associated with different states. Often, individuals experience difficulty because one or more of these frequencies is out of sync in specific areas of the brain.  Such EEG patterns may make it difficult to shift attention, calm one's self, maintain energy, ward off migraines, stay asleep, etc.  The goal of neurofeedback is to facilitate a shift toward a more regulated EEG.
Virtual Neurofeedback [Myndlift]
Stone Creek is using Myndlift —a groundbreaking virtual neurofeedback software—to offer neurofeedback sessions from wherever you are. Here are some of the benefits of virtual neurofeedback with Stone Creek
Stone Creek is one of only five practices in Texas, and the only in Houston, to utilize this software.
Myndlift is easy and user-friendly.
Your information remains safe and secure.
Myndlift software is accessible by computer, laptop, smartphone, or tablet.
You can work at your own pace.
You are able to track your progress visually with charts, graphs, and streaks.
If you are interested, call our offices to find out more information!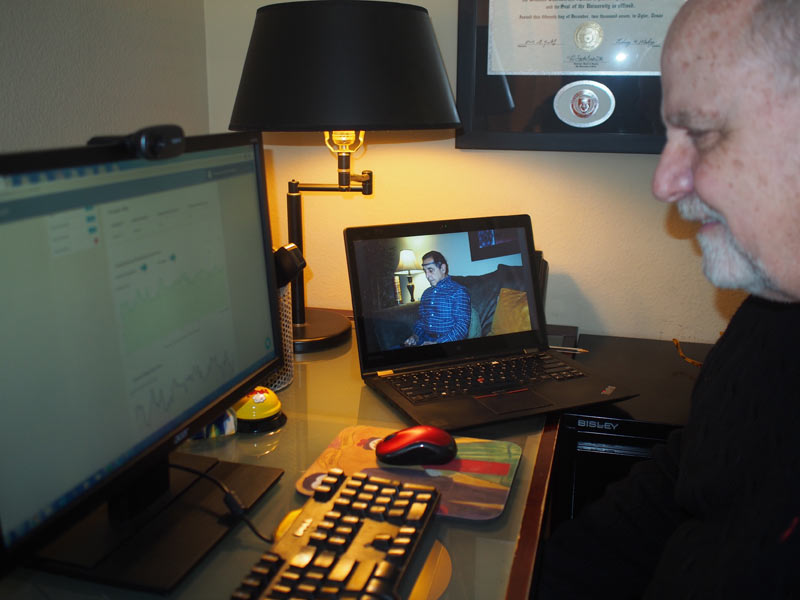 Peak Performance
Brain technology is the future of competitive sports development. When considering the tools that athletes have at their disposal, high-tech sports equipment and state-of-the-art athletic facilities come to mind. However, training for peak performance requires more than just physical fitness, which is why many athletes are incorporating a brain-boosting tool, neurofeedback, into their routine.
Our neurofeedback programs help athletes to:
Maintain composure under pressure.
React quickly when needed.
Be more aware of their surroundings.
Sustain attention and effort.
Overcome losses more quickly.
Restore functioning after injury.
Audio-Visual Entrainment 
Audio-Visual Entrainment uses pulsing lights and/or tones to facilitate shifts toward a more regulated brain state. 
Heart- Rate Variability Biofeedback 
Research in the field of neurocardiology has demonstrated the crucial role our hearts have in regulating the mind-body system.  The finding of cardiac neurons has led to much discussion about the "heart's brain." We now know that more signal is transmitted from the heart to the brain than from the brain to the heart.  Heart-Rate Variability biofeedback is a powerful resource to improve the efficiency of this regulating system.